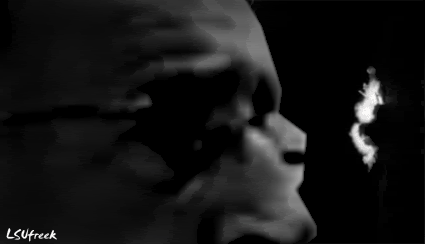 Clemson has officially gotten into the
CJ Spiller for Heisman
campaign, which I hope means that they will give him the damn ball 20-25 times per game. If not, don't waste time and money on it.
ESPN's Heather Dinich gives a rundown of the
preseason mags' expectations
going into this season. Its her best article, probably because she actually does so little writing.
Dr. Saturday
begins his ACC preview week by picking VT as the favorite to win the Conference again, simply because no one else wants to TAKE it. Then comes the argument about P A R I T Y and how we suck in bowl games, and then the big problem we'll have when Miami and FSU get their act together and start doing something with all the immense talent they can recruit.
Alabama ATH
Desmond Brown
(6' 190) committed to Clemson soon after being offered last week. He is being recruited as a Safety and is our 8th commitment. He had this to say:
"He said they were hurting at safety. I couldn't be more excited. Clemson is the place I want to be. If the NFL called right now, I wouldn't want to go. Coming down here, I had a good feeling something was going to happen. I want a school where the coaching staff is going to be a family to me and guide me and is real tight and strong on academics. Coach Swinney is a world class guy. I wouldn't trade him for another head coach
The AP's Steven Bradley
makes his next 3 picks
of Clemson's season, 3-0 against TCU, Maryland, and Wake Forest. He had already picked us to go 2-1 in the first three, losing to GT. I agree with him in that the TCU defense will befuddle our QB's, but they did lose A LOT of players off their 2-deep on defense from last season and that will give us the edge with it being at home.
Greg Wallace answers the question as to
why Tammy is no longer at Clemson
. The truth remains that nobody gives a damn anymore. Strelow takes it a step further and believes that the whole
Bowden clan has lost the luster
it had around 2000.