Tuberville was 85-40 in 10 years at Auburn, and is 110-60 in 14 years as a college head coach. Tuberville is fourth all time in wins in Auburn. He was the fourth-longest tenured coach in school history. Tuberville's best season was also Auburn's best season. The Tigers were 13-0 in 2004.


Genius move Auburn, who are you gonna get? Shouldve done it sooner so you could win the Kiffin sweepstakes. Petersen is staying put, Kelly is staying put.

Bobby Lowder takes out another one for Auburn in shitty fashion (listen to the caller Amy, Ensminger's wife, and Donna Dunn). You could hire Jesus and he'd hate him. Lowder is the one who pushed hardest for Petrino in 2003, and I wouldnt be surprised if he was just dumb enough to try prying him from Arkansas but I hear Petrinos contract prevents him from leaving to another SEC school.

And Tubbs didnt even knock up his secretary like Terry did.

I know a few Auburn fans, and most say that Tubbs just had a demeanor that rubbed many the wrong way; that he kind of gave up in recruiting lately, and with Saban around thats really bad for Auburn. Like Bowden, he wouldnt bail on his assistants (Nall and Ensminger) who people have hated for years.

Miss. State might have him, since he fucked Ole Piss over for the Auburn job I'm sure they dont hate him. Goodbye to one of the ballsiest asshole coaches I've ever seen. Auburn always plays dirty football.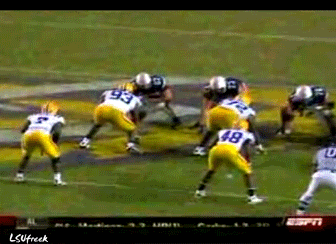 But somewhere LSUfreek weeps....

Saban knockouts so far: Tubbs, Bowden, Croom, Phil, and Miles will come soon.